Dreier's Nursing Care Center acknowledging Dreier's 65 years of service to the community as a third-generation, family owned business. Dreier's celebrated the 65th Anniversary along with a Health Fair offering Free Health Screenings and free flu shots available for seniors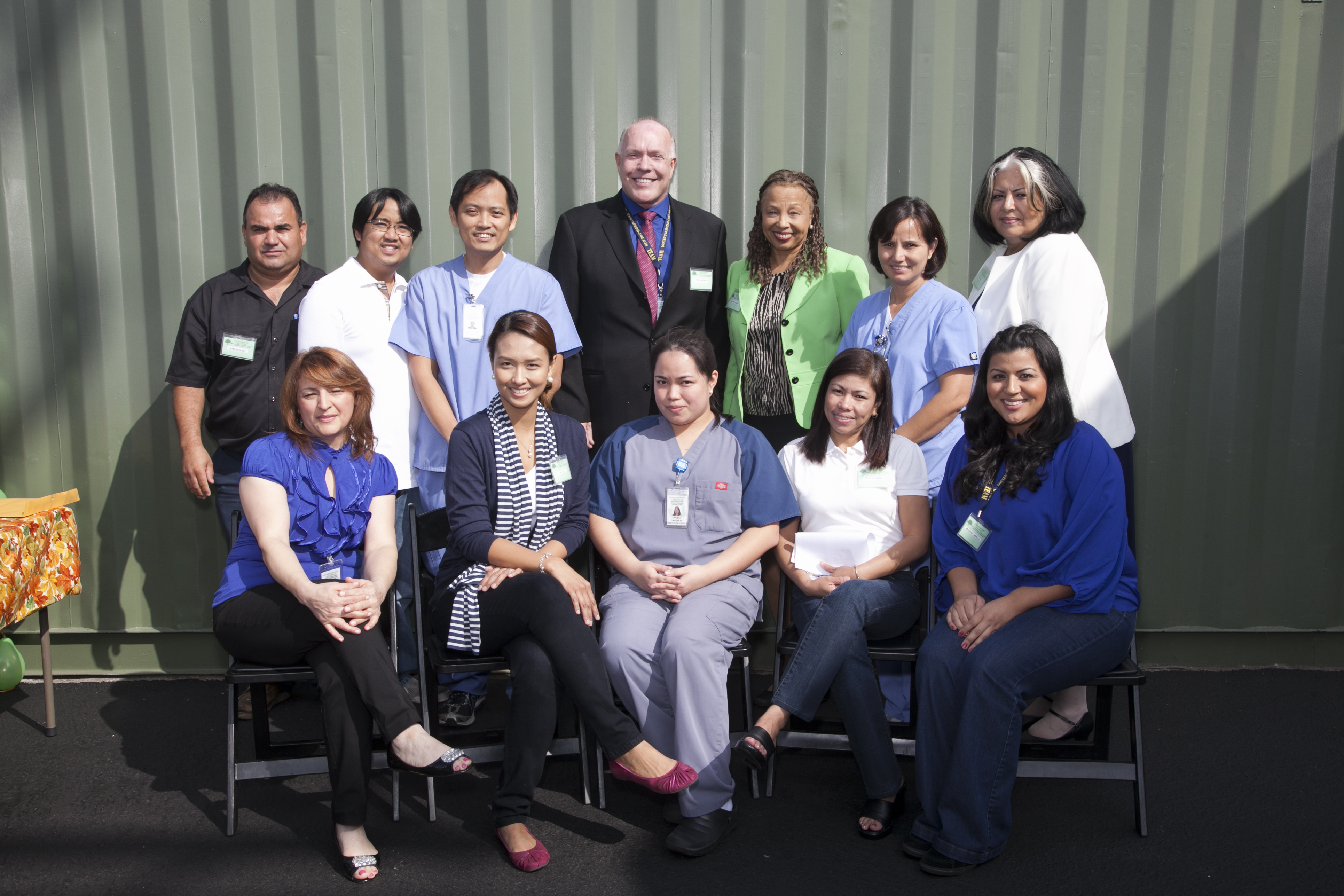 Administrator of Dreier's John Haedrich, center, joining his team celebrating the 65th Anniversary and Health Fair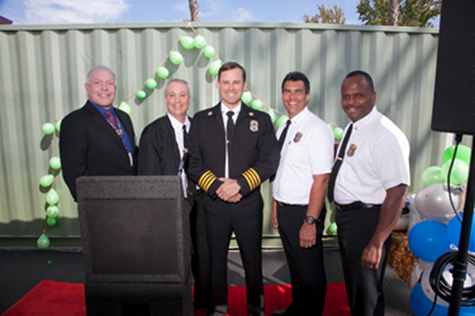 Haedrich introducing the Glendale Fire Department: From the left: Battalion Chief Ron Gulli; Deputy Fire Chief Robert Doyle; Battalion Chief Anthony Arellanes and Fire Chief Harold Scoggins.

.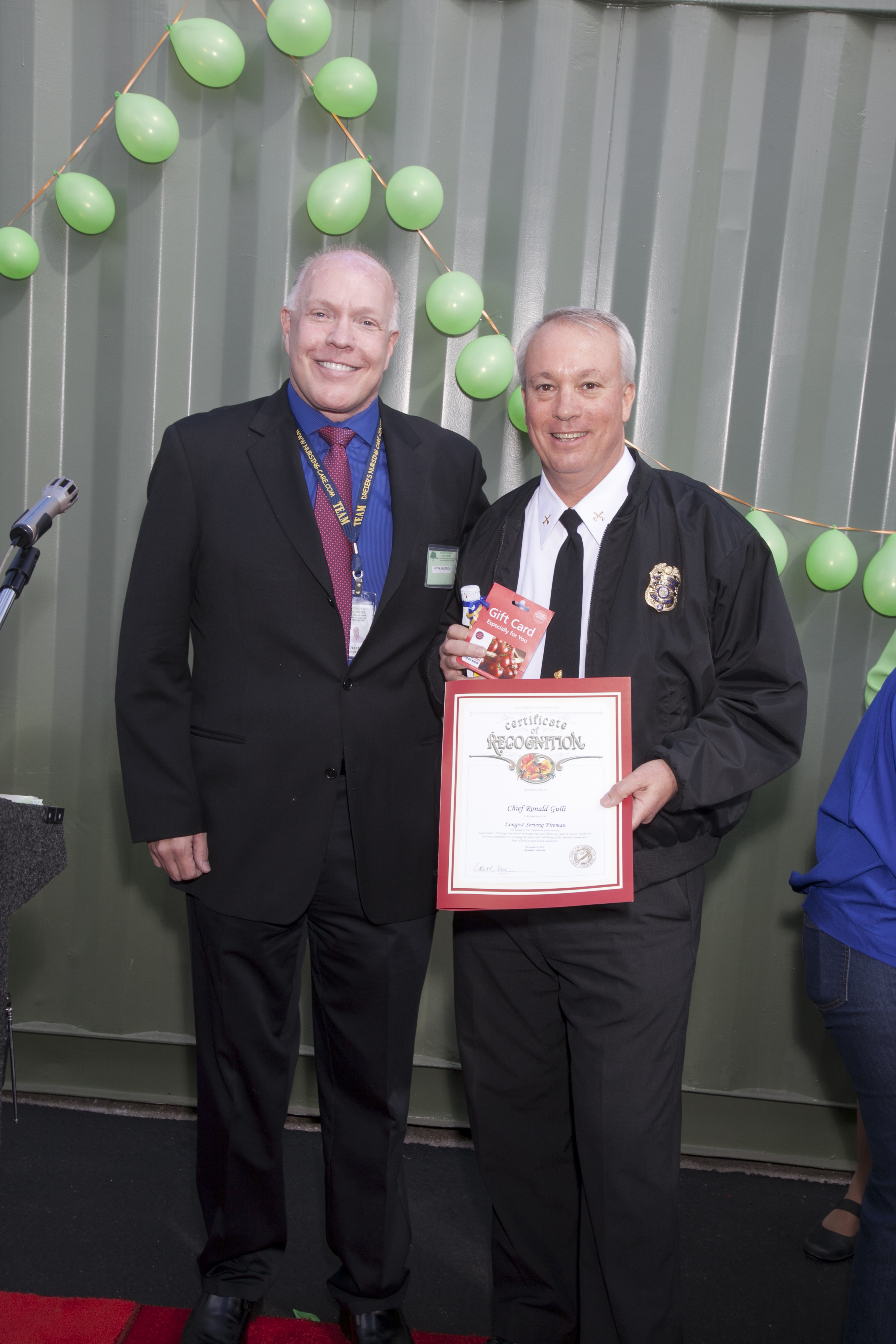 John Haedrich shown from the left, presenting a certificate of recognition to Battalion Chief Ron Gulli, the longest serving fireman in Glendale.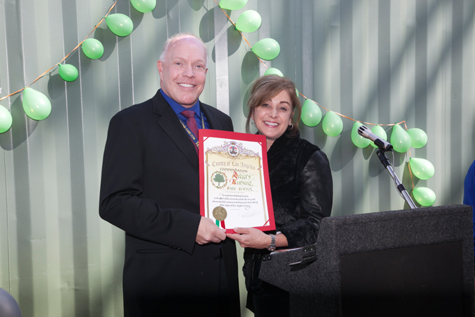 John Haedrich, Administrator Dreier's Nursing Care Center and Rita Hadjimanoukian, Field Deputy for Los Angeles County 5h District Supervisor Michael Anntonovich, presenting special proclamation, to Dreier's from Supervisor Michael Anntonovich.