By: Brenda J. Trainor



Economic pressures are evident everywhere, but the pressures to grow an enterprise are stronger than ever – they might even be greater for high tech businesses in times of economic challenges as we are now experiencing. High tech businesses are targets of these pressures, so it is encouraging to report some good news from our region that I interpret to mean that we might point in a positive direction for technology and growth strategies from here.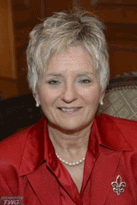 Caltech has invigorated the Caltech/MIT Enterprise Forum www.entforum.caltech.edu with the recent addition of Stephanie Yanchinski as its Administrator. In her new role at Caltech to carry out the mission of the Forum which is "to encourage the growth and success of technology-based entrepreneurial ventures in Southern California."
This seems like a natural fit for Yanchinski who is known in the area for her long-time role as the Founding Executive Director of Pasadena Entretec, (now Entretech), a leading industry organization of over 300 members. Entretech supports the growth of entrepreneurial start ups and encourages economic development of the high tech industry along the 210 Corridor. Yanchinski headed the organization for eight years and the missions of Entretech and the Forum are very similar: both focus on developing technology businesses.
Entretech was founded as Pasadena Entretech in partnership with Caltech and the City of Pasadena and drew its members from 30 cities and 8 industry sectors across Greater Los Angeles. "As the founding Executive Director, I take great pride in the fact that the Entretech team has touched hundreds of entrepreneurs with practical support in finding finance, real estate and big corporation customers and partners, says Yanchinski.

"In the future Entretech will pursue an expanded direction with the three powerhouse universities Caltech, UCLA and USC working with business leaders from across LA to drive the vision," comments Yanchinski. Through this powerful consortiu"Entretech will continue to serve its membership while growing LA's technology cluster and adding quality jobs to the economy."
Yanchinski has a science background in life sciences and biotechnology and is well trained in communicating about high tech, science and health care fields, a great mix for businesses that are on the cutting edge of using technology in our region. She focuses her current business interests on strategic marketing and particularly strategic partnering – bringing together tech companies with Big Corporation partners and customers. In her new role at the Caltech/MIT Enterprise Forum, Yanchinski will have a special focus on municipal efforts, building on the Entretech experience with its historical background: the partnership between Caltech and the City of Pasadena. Together they became key players and driving forces behind Entretech's success.

The Forum will take on many efforts, including events and seminars that address a range of key entrepreneurial issues from financing, marketing and business planning to executive leadership and staffing with comments by expert panelist and sessions examining new entrepreneurial opportunities, in such areas as the internet (online marketing, social networking) life sciences, medical technologies, energy, software, communications and entertainment technologies.

The Forum seminars are innovative too, highlighting exciting areas of innovation and current affairs such as green materials and managing growth in a tough economy. For instance, Forum events examine the value of tech incubators, war stories from the
entrepreneurial front and tapping global markets.

On March 14, the Forum event Global Marketing: India Opens the Door to Entrepreneurial Opportunities will address the question of how to access new investment and new markets in India, one the few economies expected to grow this year. Presenters include Baring Private Equity Partners www.bpep.com, India's premier investment group with approximately $3.4 billion in funds under management, and four regional groups in Russia, Asia, India and Spain, and Reliance Globalcom www.flagtelecom.com. Reliance spearheads the international business of Reliance Communications (www.rcom.co.in)., with 60 million customers India's leading integrated telecommunication company and the flagship company
of the Anil Dhirubhai Ambani Group (ADAG).

"This seminar reflects the Forum's efforts to enhance connections between Southern California entrepreneurs and business communities in other countries, " says Yanchinski. "I am proud to be part of a program that is always so forward looking in the
way it chooses to support the innovative thinkers in our community."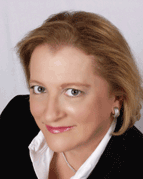 Trainor is the
President of Frontier
Trail, Inc. a telecommunications
consultancy based in
Monrovia, CA.
Trainor@FrontierTrail.com.